CLASSES
Check out our Fitness classes below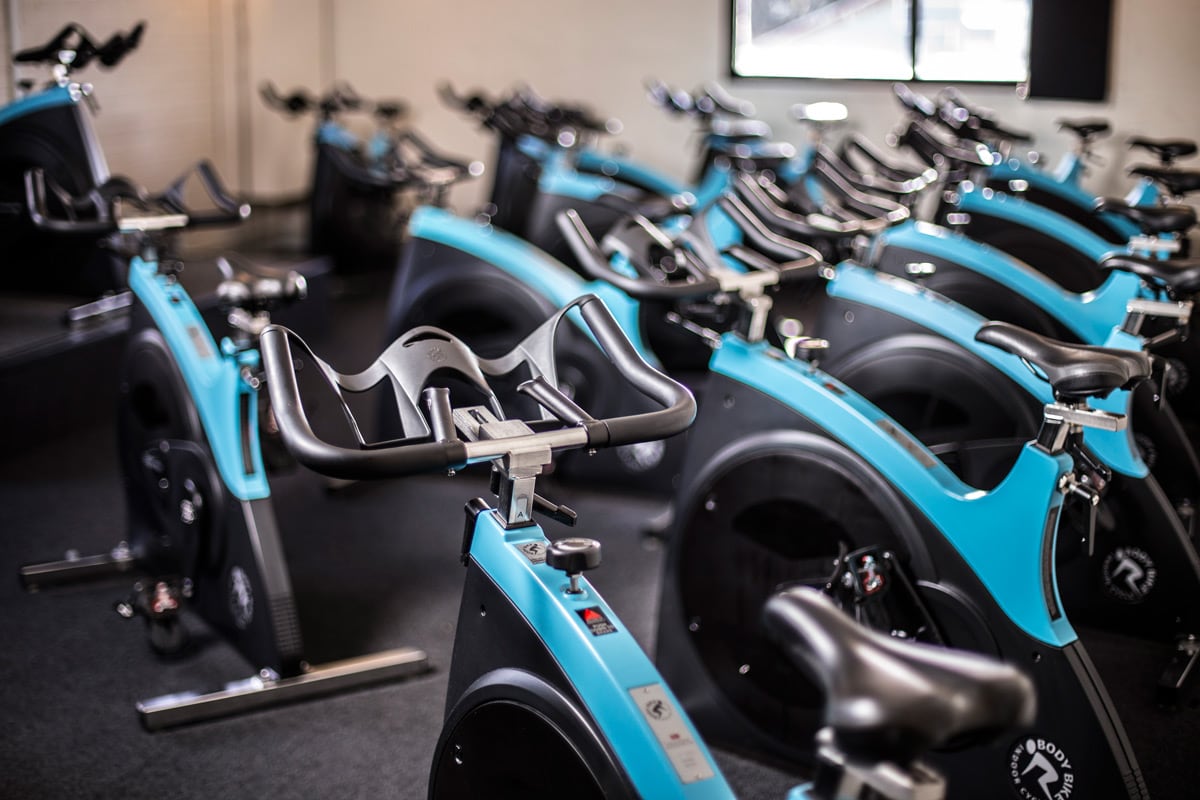 LES MILLS RPM – LIVE CLASS
RPM ™ – Ride to the rhythm of powerful music to a calorie-burning endorphin high!
RPM is an awesome studio cycling class, which will lead you on a journey of total calorie destruction in 45 – 50 minutes!
RPM is fantastic for shaping and toning your lower body and will dramatically increase your fitness levels.
If you are skiing or snowboarding this ski season, RPM is a must for you! It is a perfect class if you are new to group fitness, it is a low impact, safe, work out for all levels of fitness with intensity controlled by you.
We offer a 60 minute format on Saturday morning's at 8am.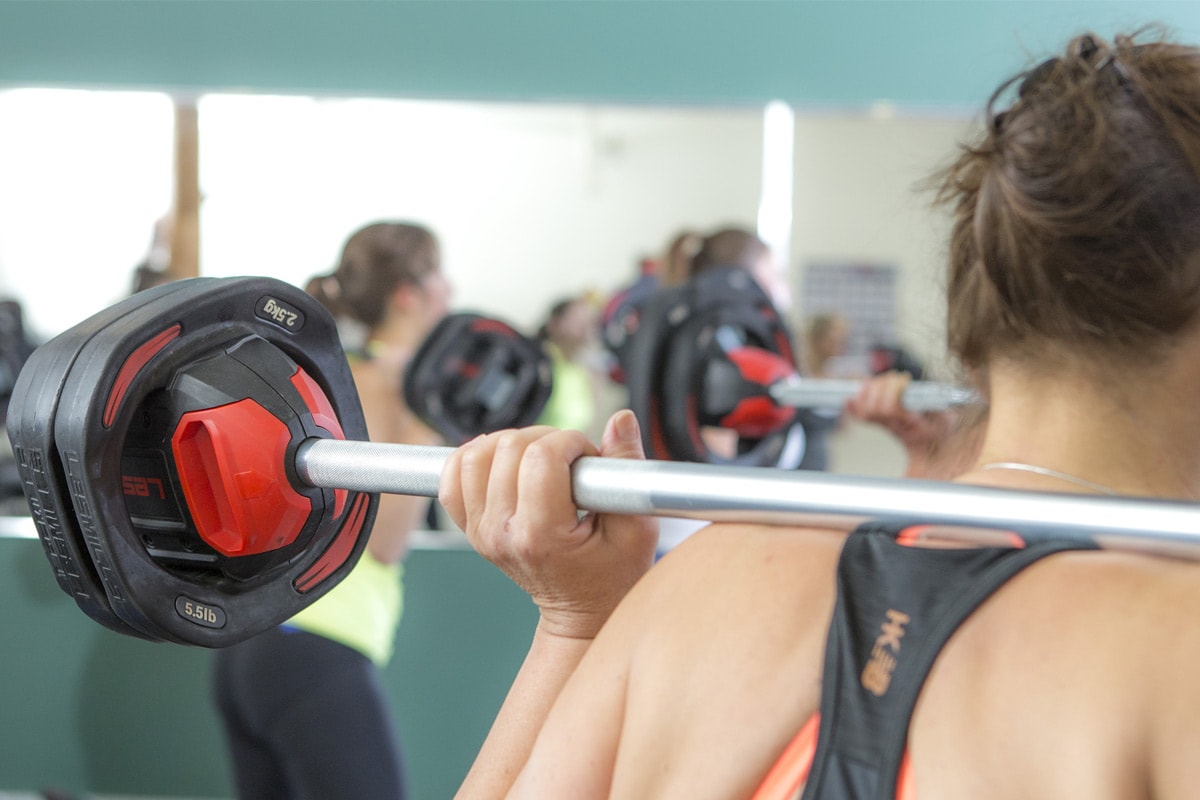 BODY PUMP – LIVE & VIRTUAL CLASS
BODYPUMP ™ – The original barbell workout that strengthens and tones your entire body & gets you results.
This workout challenges all your major muscle groups by using the best weight-room exercises like squats, presses, lifts and curls.
Great music and your choice of weight inspire you to get the results you came for – and fast!
We offer 30 minute and 60 minute formats.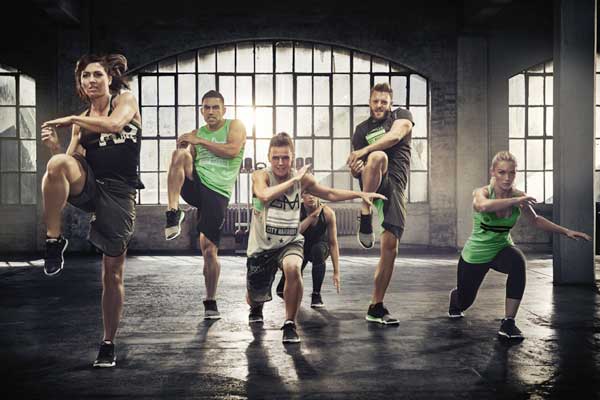 BODYCOMBAT – VIRTUAL
BODYCOMBAT is a high-energy martial arts-inspired workout.
You will learn how to punch, kick and strike your way to superior fitness and strength.
This Non-contact workout takes you through moves from Karate, Taekwondo, Boxing, Muay Thai, Capoeira and Kung Fu. Release stress while getting as fit as a champion.
We offer 30 minute and 60 minute formats.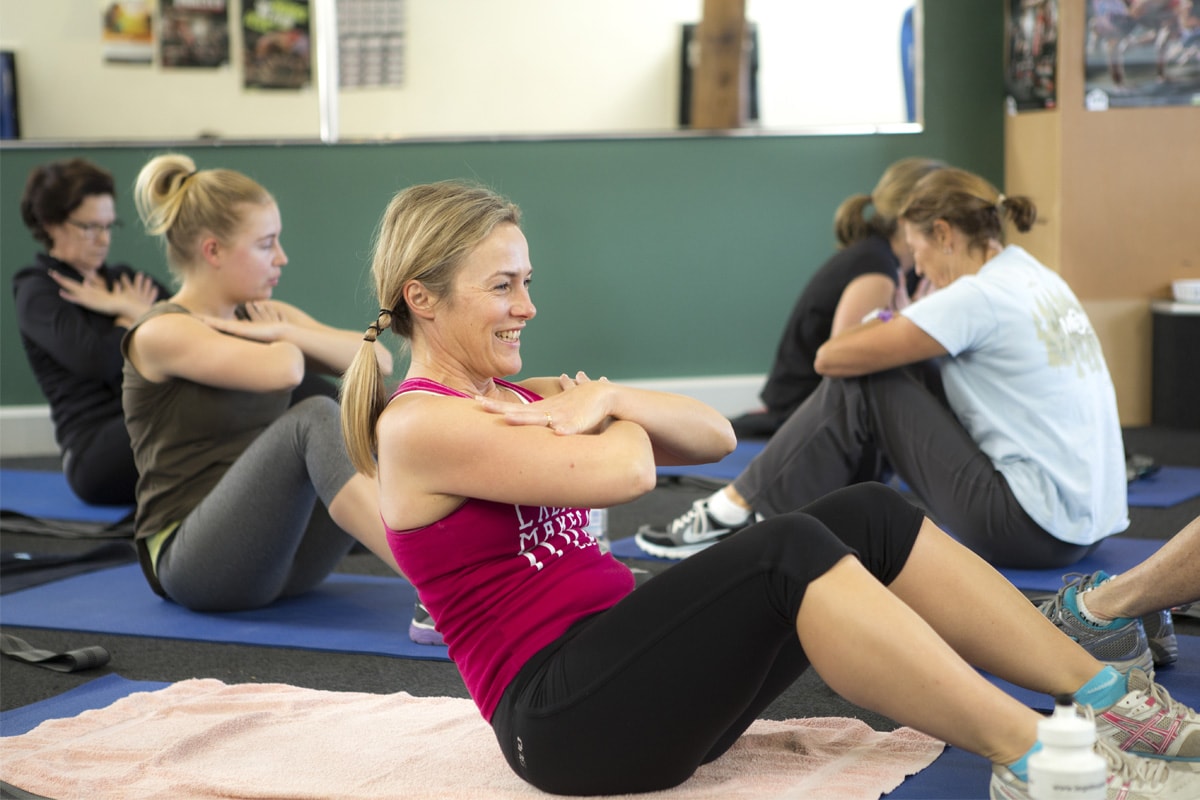 H.I.I.T  High Intensity Interval Training – SELF GUIDED CLASS
A challenging full-body workout, that will make you work and sweat!
Each session incorporates Boxing, Strength Training, Core Work and Cardiovascular Conditioning using great equipment such as suspension training systems including Rip 60 and TRX plus TRX Rip Trainers just to name a few.
This session will always throw some surprises at you!
Bring it on!
You must be warmed up to start your H.I.I.T Of The Day session (We suggest 5 – 10 minutes)
This group exercise circuit style session is designed for everyone!
You are encouraged to work at your pace.
Within the timetabled slot, arrive anytime it suits you!
Complete 1 – 4 Rounds, whatever suits you!
7 x Exercises / Stations
90 seconds on / 30 seconds recovery
1 Round = 14 minutes
Once you have completed your H.I.I.T rounds please stretch (We suggest at least 5 minutes of varied stretches)
Each session will feature a different set of exercises/stations.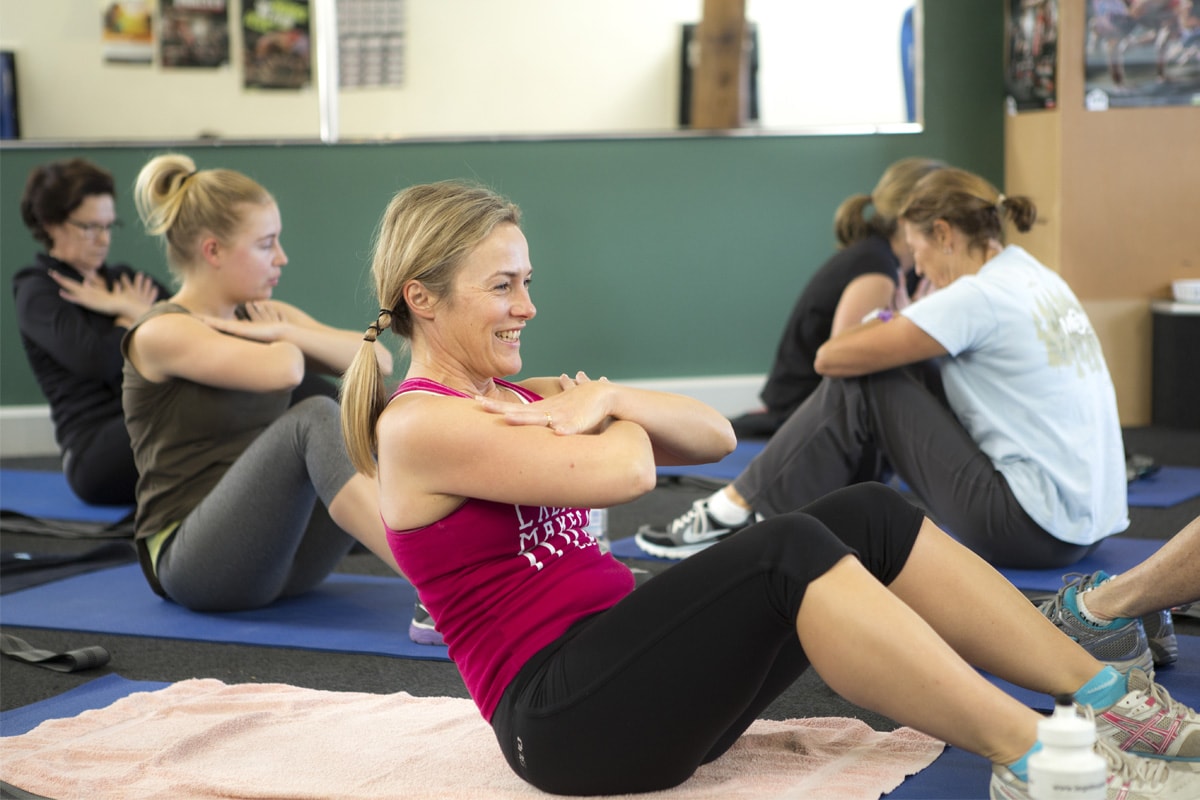 MOVE BETTER, FEEL BETTER – LIVE CLASS
We all want to move better and feel better so we can live a healthier life!
This class will challenge your overall strength, balance and core whilst improving your posture through range of movement.
Classes will vary each time and will incorporate different themes and equipment including;
Body weight training, Mat work, Circuits, Power bands & loops, Slides, Fit balls, Stretching straps, Therabands, Bosu's, Rollers and more.
Get ready for a wonderful movement class that will leave you feeling fabulous and wanting more!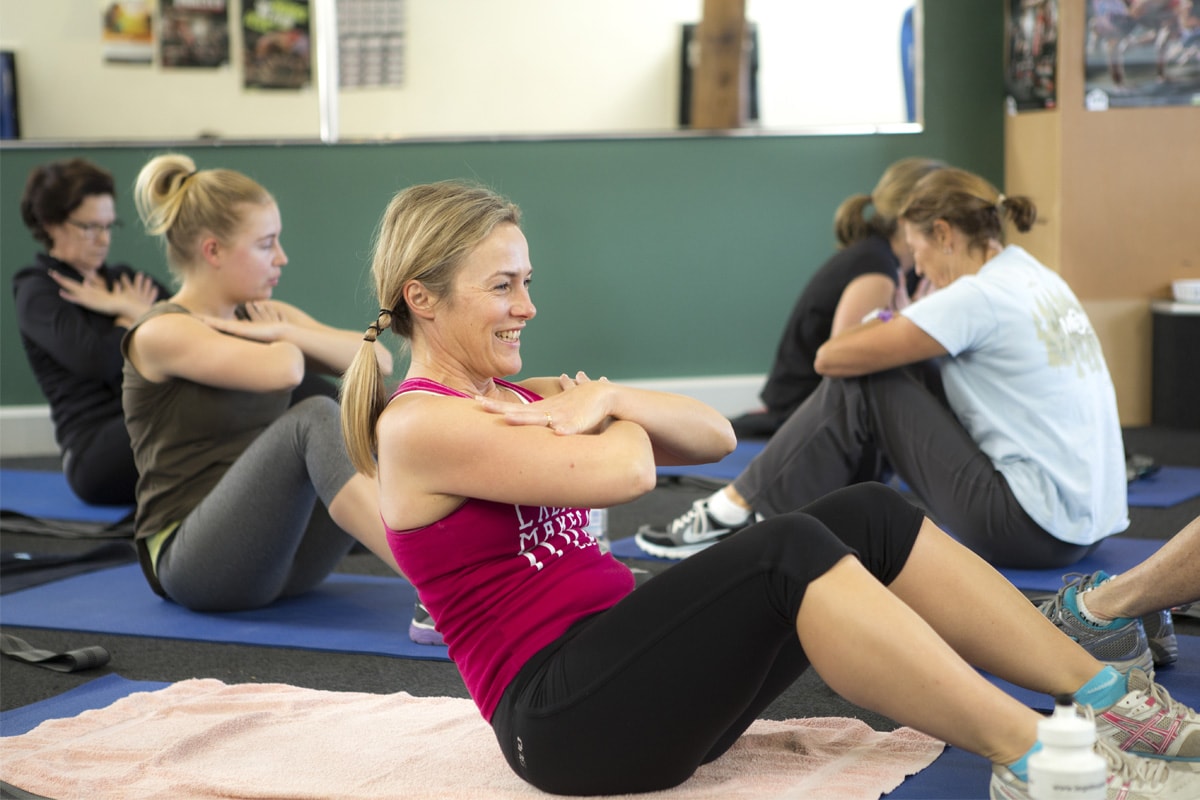 BUILD YOUR CORE – LIVE CLASS
Are you sick of complaining about a sore back & a weak core?
Let's face it none of us do enough core work or stretching!
Want to build a strong foundation from the inside out?
This is a gentle mat work class where you build your base core strength and sometimes use equipment.
We concentrate on balancing and strengthening, focusing on core stabilisation and postural alignment.
This class is for everyone and you can make it as easy or as hard as you like!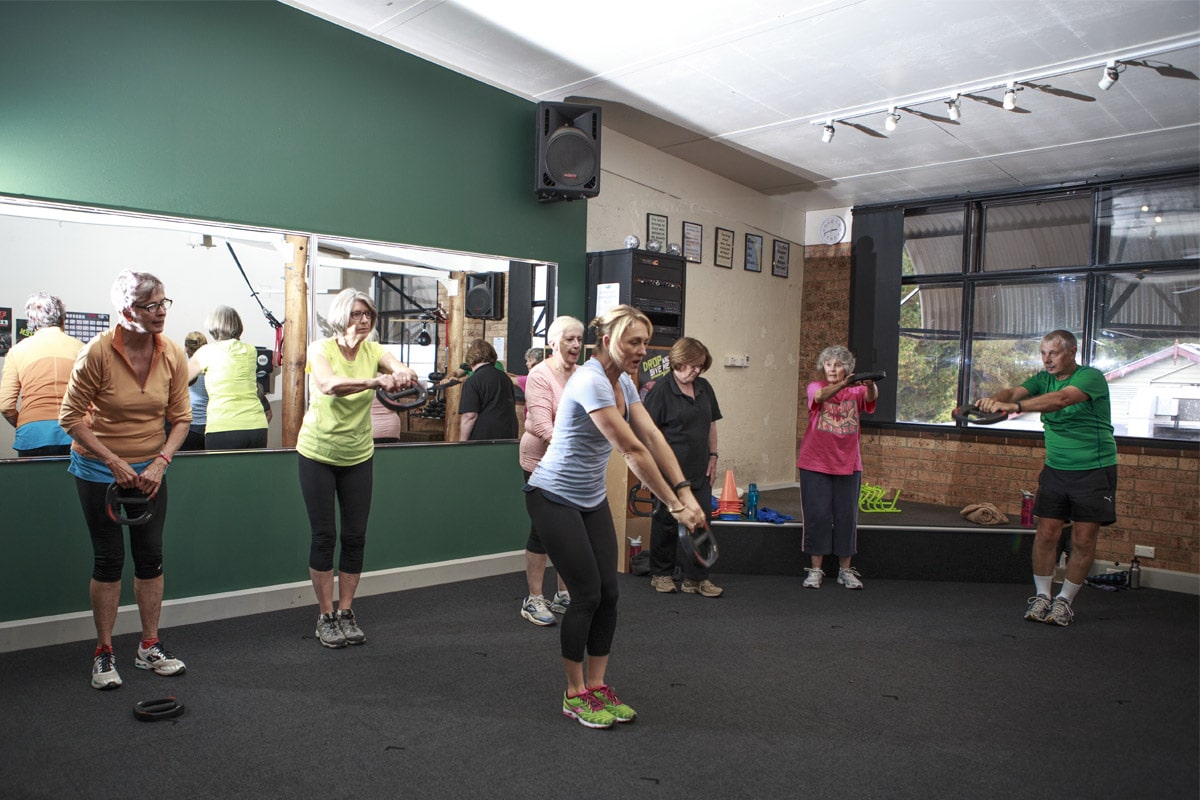 FOREVER ACTIVE – LIVE CLASS
Forever Active is a program to suit our more mature community members.
A fully supervised class focussed on improving cardiovascular endurance, strength, balance and flexibility set in a fun, social group environment.
People of your own age group surround you and you are encouraged to work at your own pace. 
Equipment for all Group Fitness Classes is provided.
 The number of participants is limited in each class,
So please book in to avoid the disappointment of missing out!