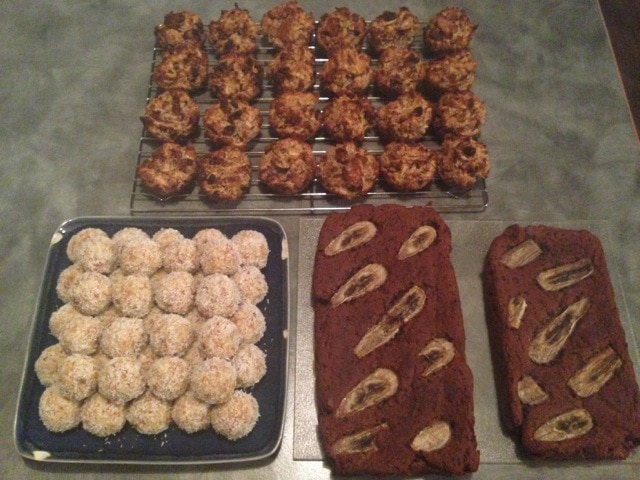 We all know the dilemma. We need our afternoon pick me up and have nothing in our bag to tie us over until dinner. So off to the office vending machine or the next coffee shop. Mind you there are over 600 calories hidden in your favourite chocolate muffin and a raspberry friand can be over 300 calories. This is a sure fire way to undo a good morning work out or a healthy meal plan.
At High Country Fitness we believe that snacking does not have to be boring or naughty. With a little bit of preparation anyone can enjoy a delicious healthy treat. There are so many great recipes online to satisfy your taste buds. Weekends are the perfect time to do some healthy food prep and as a valuable tip freeze your snacks individually & take out when you need a nutritious, healthy & yummy boost.
TAHINI BALLS:
1 cup hulled Tahini,
2 tbsp natural honey
2 cups desiccated or shredded coconut
 2 cups sundried apricots
1/2 cup soaked almonds
Method: Blend all all ingredients in a blender of food processor until well mixed together. Wet your hands to shape mixture into little balls. Roll balls in a little more coconut & Enjoy!